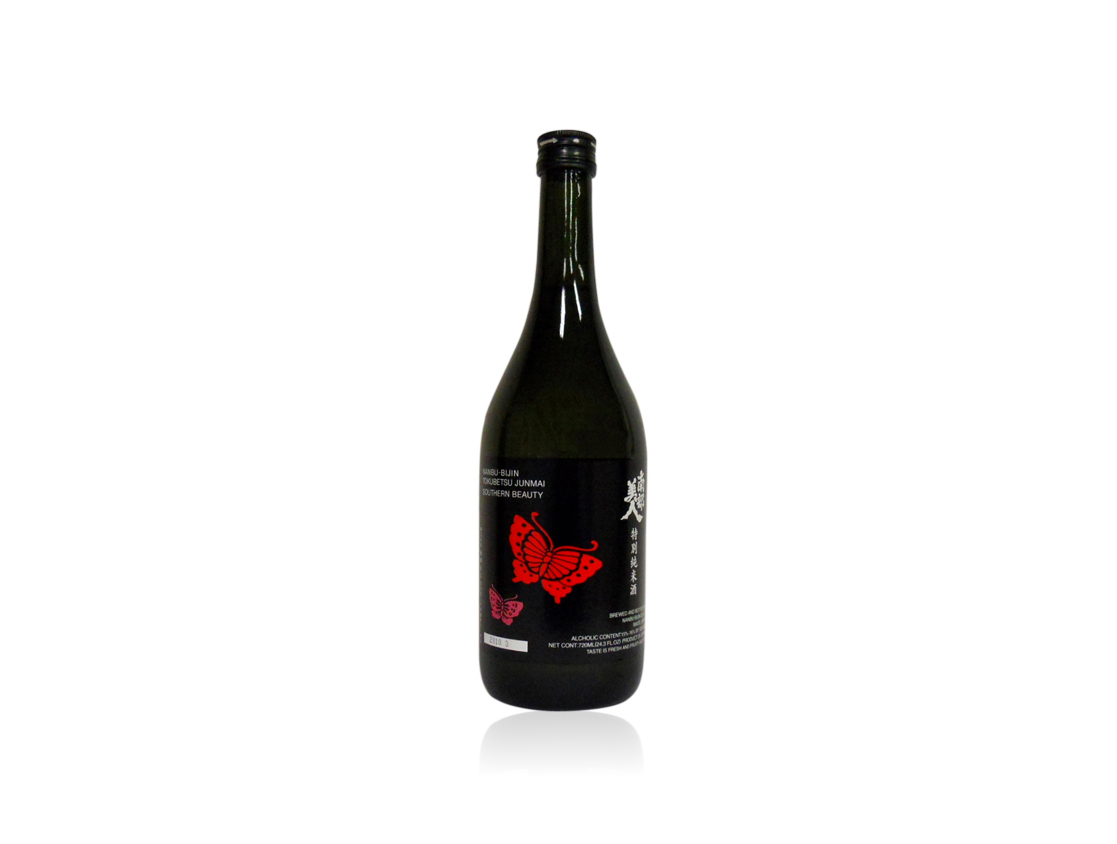 About Nanbu Bijin
Visit southern-beauty.com
Nanbu Bijin brewery was founded in 1902 and the brewery is located in the north of Iwate prefecture, Ninohe city.
It is an area blessed with lush and beautiful natural reserves, fine water, two national parks, and a lake.
Nanbu 南部—literary meaning Southern, but the actual meaning old region name of the area, and Bijin 美人—meaning beautiful woman comes from their wishes to produce clean and beautiful sake.
Nanbu Bijin is loved internationally as known as Southern Beauty, but made in very small snow town Northern Japan.
Kuramoto, 5th generation owner of Nanbu Bijin Mr. Kosuke Kuji
Kosuke Kuji was born in 1972 as the oldest son of Mr. Hiroshi Kuji, the 4th generation owner of Nanbu Bijin Brewery in Ninohe, Iwate Prefecture. Kosuke Kuji studied the art of making sake and shochu at the prestigious Tokyo University of Agriculture, learning from professor Takeo Koizumi, who is a well regarded authority of fermented food. Nanbu Bijin sake has received many awards in national and international sake competitions, and also they were the first to create a certified Kosher and "no sugar added" plum sake, made with only koji rice and locally sourced green plums from Iwate. Kosuke Kuji is well regarded in the sake industry as a strong supporter of the Tokhoku region of Japan and as an energetic, enthusiastic speaker about all things sake. His enthusiasm had hard work has won over many people to try sake and has created many new sake fans.
Contact Nanbu Bijin
Nanbu Bijin Co., Ltd.
Address: Kamimachi-13 Fukuoka Ninohe-shi, Iwate-ken Japan 028-9101
English: www.southern-beauty.com
Japanese: www.nanbubijin.co.jp
Contact us:
Tel: 0195-23-3133
Fax: 0195-23-4713
English: info@southern-beauty.com
Japanese: info@nanbubijin.co.jp